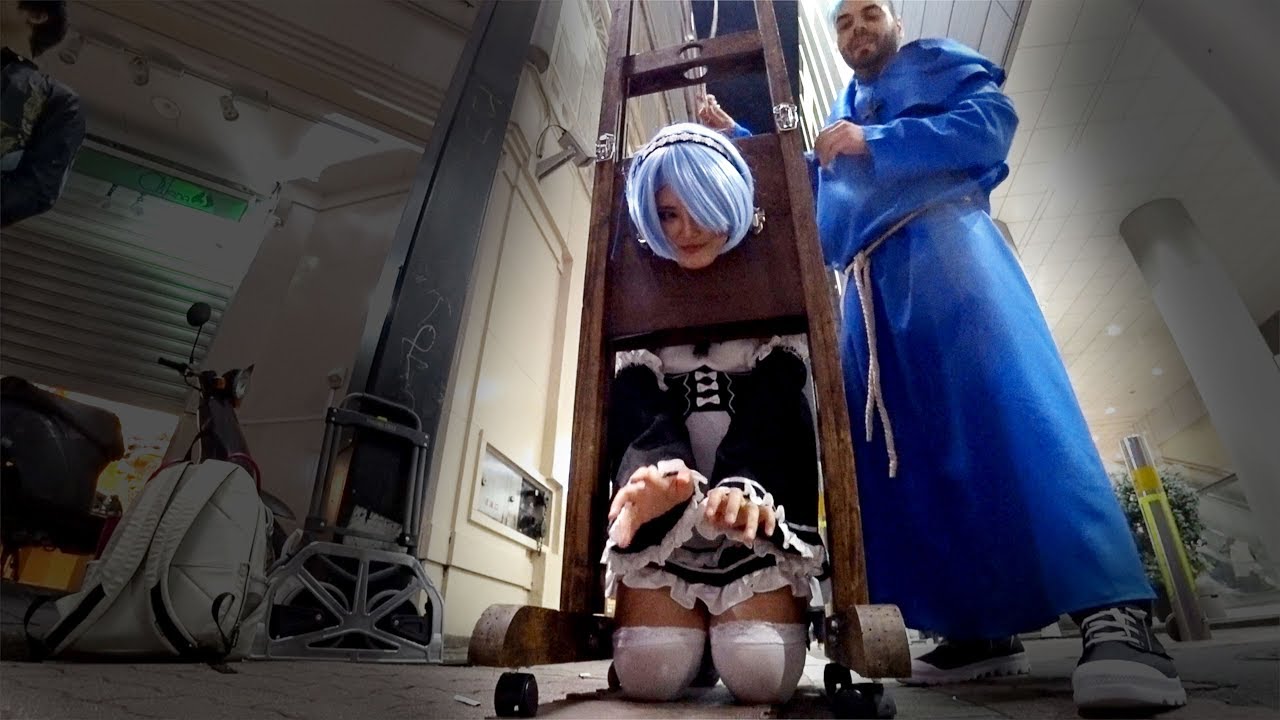 Even though Japan has been celebrating Halloween for a short time it has become a great event, this is m tirad year attending to this great event in Shibuya where you can see all kind of costumes from the most common to the craziest.
I really believe this is a great place to shoot magic videos and I had to bring my guillotine with me.
At the beginning I was a bit worried that there would not be volunteers since this guillotine is quite intimidating but at the end there was a line of people waiting to try the guillotine.
I really had a great time and I'm pretty sure the audience did too.